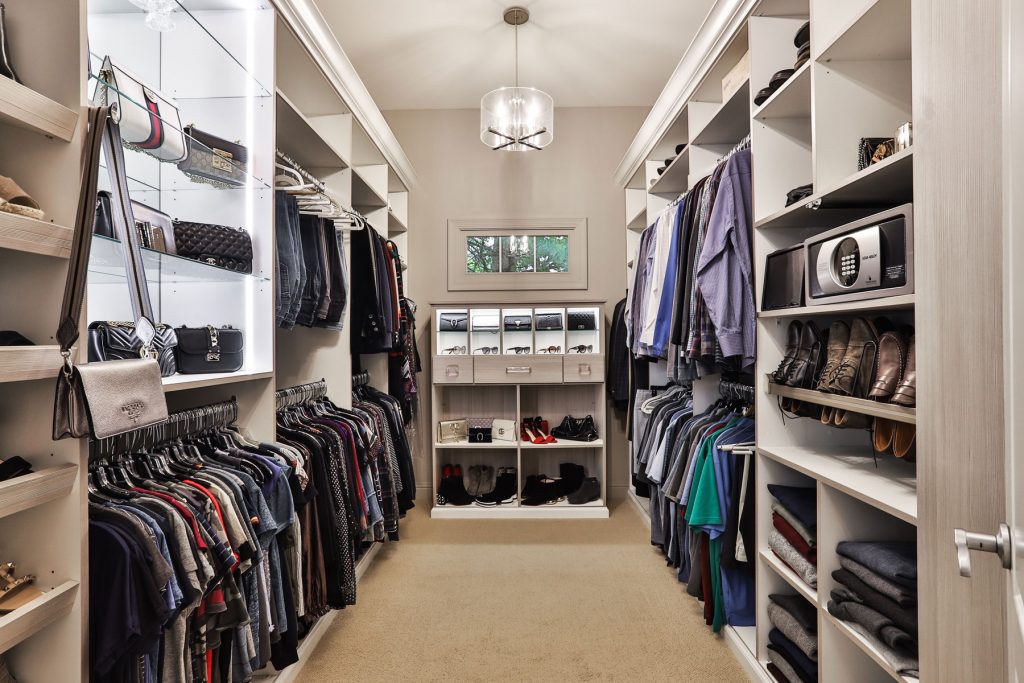 Whether you are looking to help your elderly parents stay comfortable in their home or you are looking to future proof your house, it's never too early to start implementing home storage ideas suitable for senior citizens. Because of its size, the closet can be an area that is glossed over when optimizing a home for older people. Fortunately, there are plenty of ways to optimize the closet to be functional for people with physical limitations. Here are some closet optimization ideas to help you age in place.
Use built-in organization systems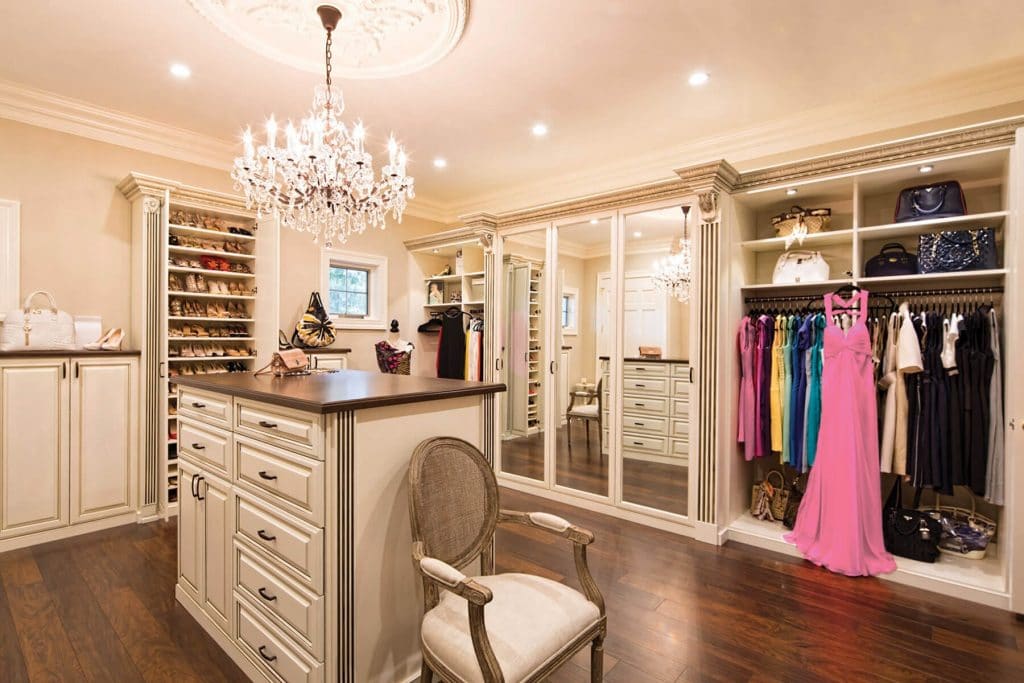 Hung closet systems should be avoided at all costs for the elderly. As a person's mobility deteriorates, they might use their surrounding environment to help balance themselves. In a closet with a hung system, an elderly person might grab onto something and bring the whole system down. A structurally sound built-in system is a much better investment as it is both higher quality and safer than hung systems.
Lighting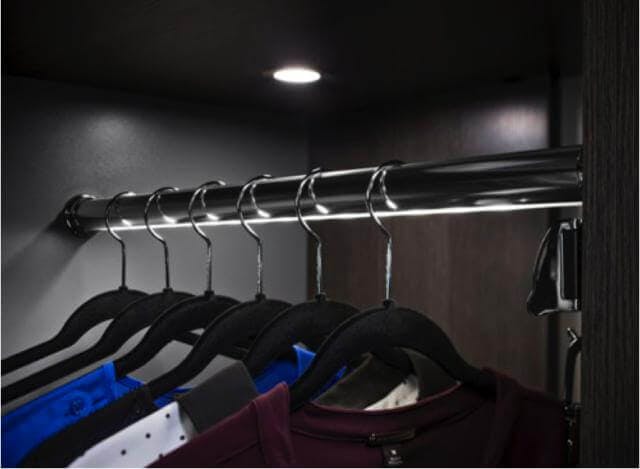 Closets with customized LED lighting is considered a luxury feature. They look absolutely incredible in a closet by illuminating your wardrobe. However, if your eyesight isn't what it used to be, it can make a huge difference in being able to see what you are looking for. Lighting will also reduce the chances of tripping on something on the ground that might not be visible in the dark.
Pull-down rods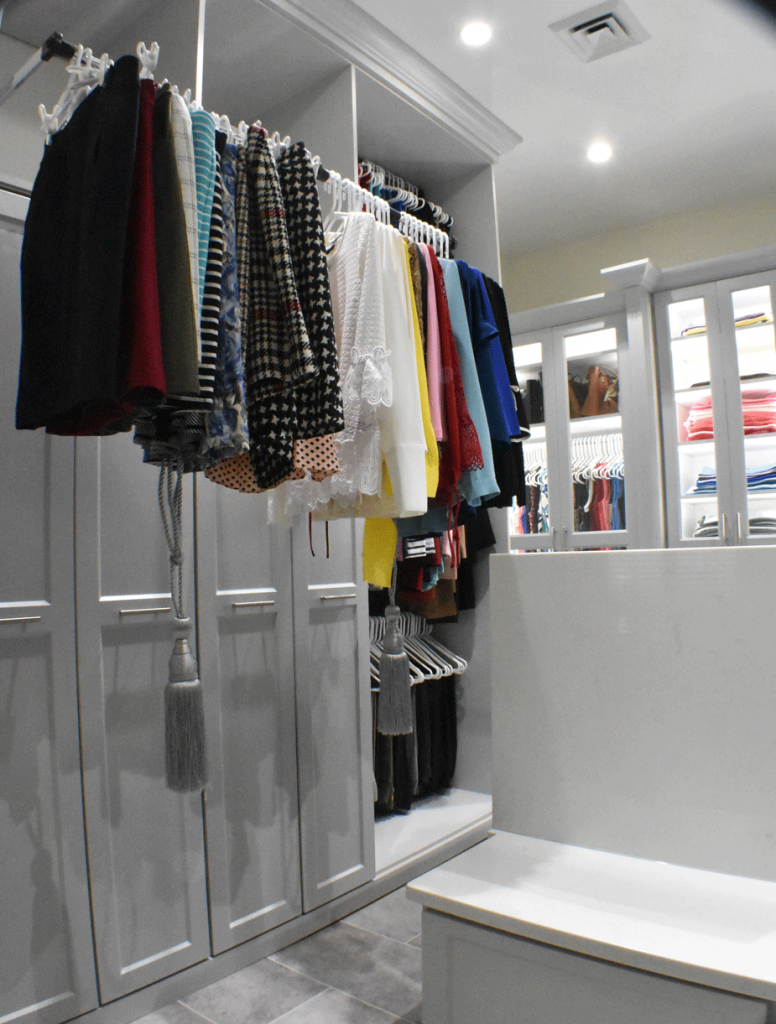 Pull-down rods are mostly seen in closets with high ceilings or shorter homeowners. For someone who uses a walker or is in a wheelchair, pull-down rods are extremely valuable. They will allow them to still have access to the contents that are high and hard to reach. Luckily, pull-down rods aren't as tricky to install or use as you think. They also add an extra element of luxury to a closet.
Open shelving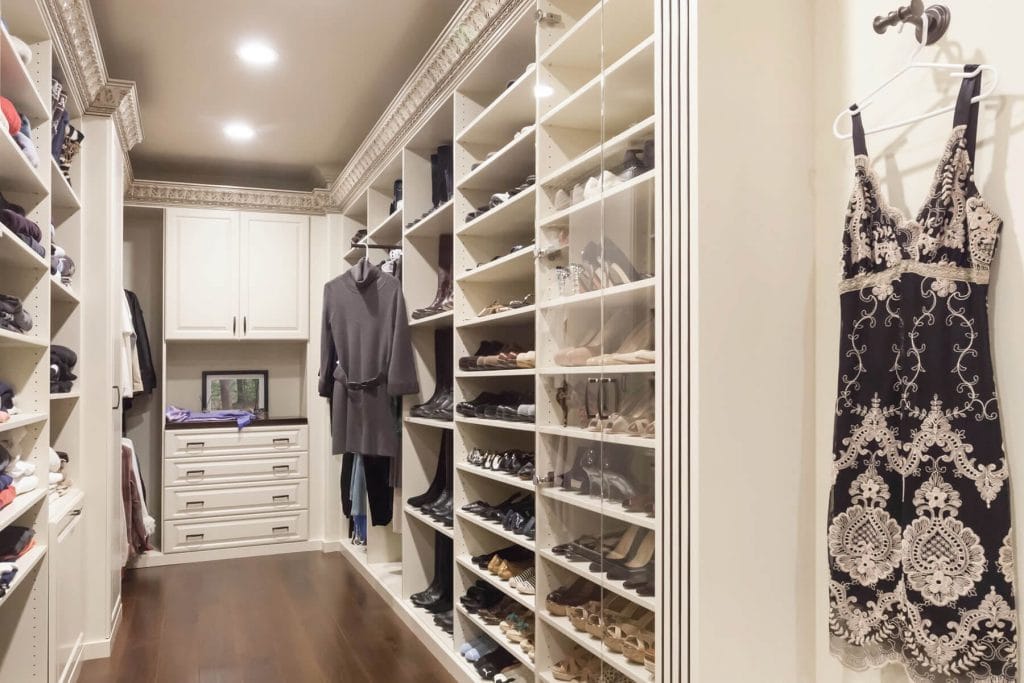 For some people, it might be better to opt for open shelving versus having doors or drawers. Open shelving makes your items easier to see and easier to access because you don't have to open or close anything. Other than the physical benefits, some people just like the visual style of open shelving. They can help make a closet a statement piece.
Shoe shelves, drawers, or racks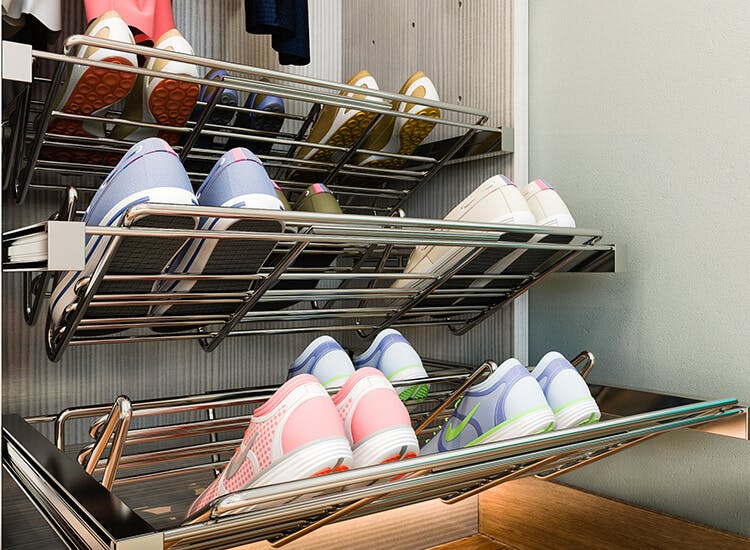 Storing shoes on the floor of a closet is relatively common. For most people, that leads to disorganization. For an older person, it might lead to something much worse. Bending down to reach shoes as an older person opens the possibility of tripping or pulling something. There is no reason to take that risk. Get shoes off the floor with drawers, shelves, or racks.
Adjustable rods and shelves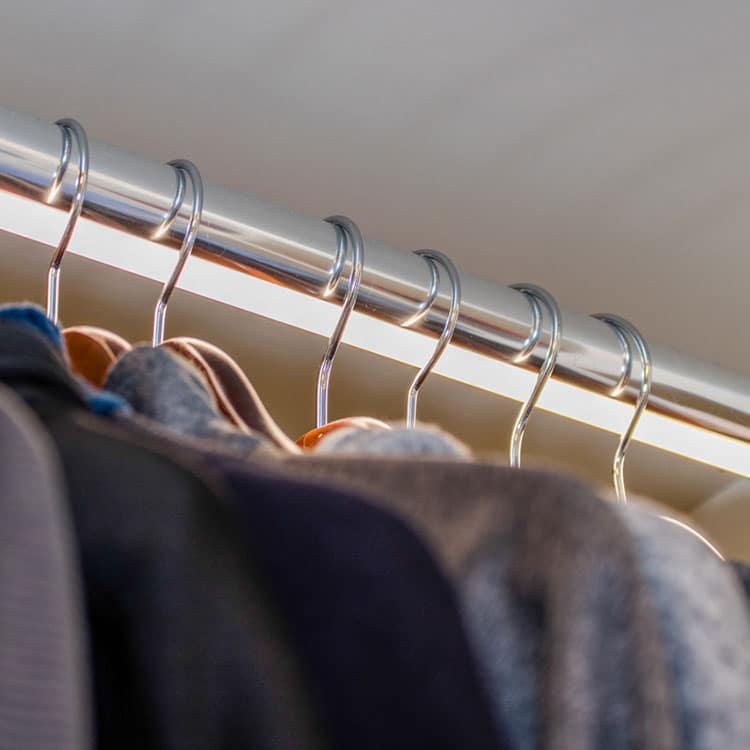 Having everything within arm's reach is obviously critical for an older person. However, it isn't practical for someone who is perfectly capable of reaching for items on higher shelves to have those areas go to waste. That is where having adjustable rods and shelves comes in handy. You can enjoy all of the dimensions of your closet today, and when the time comes, you can adjust the rods and shelves so your wardrobe is easily accessible. If you have a system like the ones, we offer, adjusting is simple.
Seating area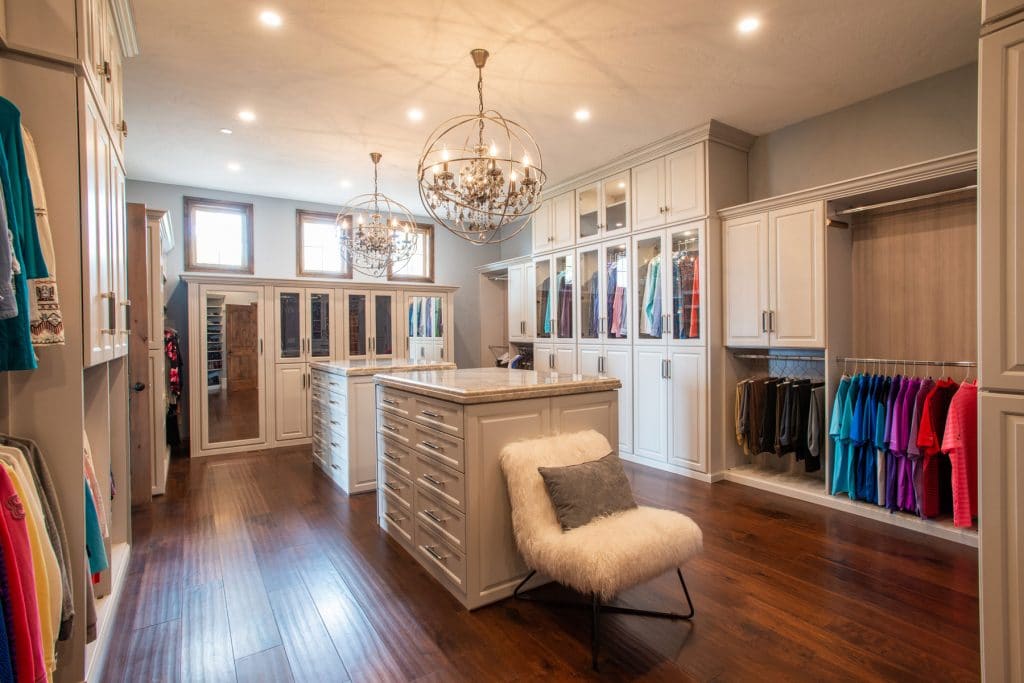 It can be challenging getting ready for the day if you have chronic ailments. A seating area can aid in that process. This can be as simple as getting an ottoman or as thorough as having a bench attached to a center island. Just get something that is comfortable for you.
How to get started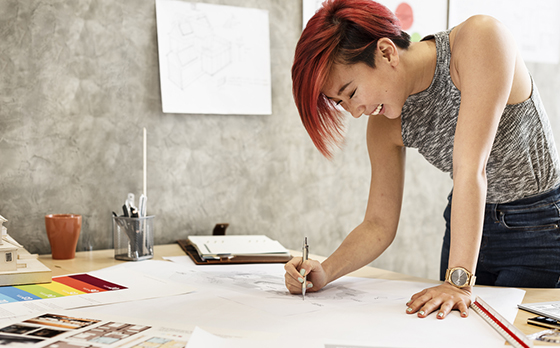 It can be a daunting task to try to figure out all of the moving parts of a closet that is designed so you can age in place. One of our designers can work with you to plan out your closet from scratch and give you a design that combines style and functionality. They can give you a thorough understanding of where everything can be stored and how everything can be adjusted for the future.
Schedule a free consultation with one of our designers and get started on optimizing your closet today!